1 September 2020
NetSupport email solutions and protection
Email support solutions are key to a business's success. Emails are still the number one form of communication within and between business and having a robust system that can support a growing business is important. At NetSupport, we offer several solutions to both assist and protect your email systems.
Some of the services we offer include, Office 365 integration, in-house or cloud-based hosting, email domain and email hosting and renewal solutions, among others.
A primary worry for many businesses is the loss of data or the corruption of business networks through malicious and harmful emails. That is why at NetSupport email protection and Spam removal are key components of our email offerings.
We offer several areas of protection and email access to ensure both your business and communication networks never fall foul to harmful or unsolicited emails. Have a look at some of our email solutions below and how we can help your business.
Problems with Spam:
Having to deal with email spam can be annoying, time-consuming, and cost money. Filters analyze all incoming emails first, to see whether they are malicious. If they're safe, they're then allowed into your inbox. After the analysis, the emails are categorized into spam and phishing attacks.
Various spam email solutions function differently. Their functionality depends on the needs of the user. For example, while some users just need simple filters to block suspicious inbound emails, others require a higher protection level against different types of cyber threats. That is why many email spam solutions available today are customizable, just as they are with NetSupport.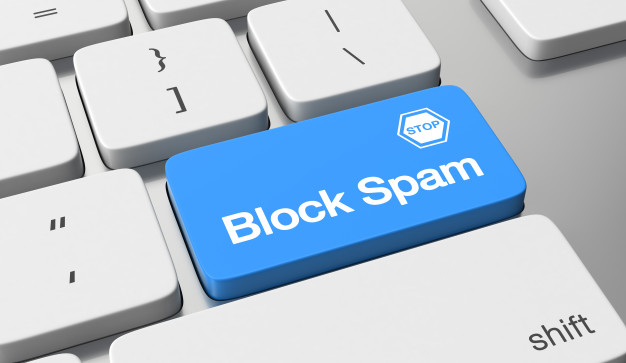 Why are Email Spam Solutions Important?
Emails are still the most important form of communication in business globally. Having a dedicated service provider such as NetSupport ensures you have a professional and accessible email system. Spam filtering is just one of the services we provide that keep your inbox free and clear of malicious or unsolicited emails.
Email spam solutions guarantee efficient and risk-free communication. Here are some benefits that companies reap from using these solutions:
They Increase Productivity
A huge amount of time can be wasted checking emails that have nothing to do with your business or which may harm your system if they contain malware etc. The need to hire professionals to clean your system is reduced through efficient filtering and content system which ensure only important emails reach your inbox.
Having to go through junk mails is a huge inconvenience. It harms employees' productivity and ultimately affects the company's revenue.
Protection Against Phishing Attacks
One of the most significant risks associated with emails is phishing. This refers to a method whereby cybercriminals steal other people's identity to get information from companies or their employees.
Using spam solutions dramatically reduces the risk of these kinds of attacks by stopping dubious emails from your inbox. If the user clicks on any link in such mails by chance, spam filters ensure that the connection is blocked and hence, not useful. NetSupport offers phishing protecting and URL blocking through its cloud or on In-house email solutions.
They Save on Bandwidth
Using a cloud-based email spam solution means that companies no longer use a traditional architecture. Instead, they use the cloud-based format, allowing emails to get into the inbox only after the emails have been vetted. This goes a long way in saving the traffic that comes with so many suspicious emails.
They Protect Against Data Leakage
Data Leakage Prevention thoroughly inspects any electronic mail that has been sent your way as well as its attachments. The main reason for this is to prevent unauthorized persons from accessing your critical information without your knowledge.
NetSupport also offers email security through encryption, mobile device management and Multifactor authentication.
There are several solutions available to help get rid of unsolicited attacks through your inbox. Robust email spam solutions come with features that check the content in a mail, even before it hits your inbox. This way, users can rest assured that only legitimate emails get to them all the time.
By understanding your IT environment we reduce your IT costs & headaches and provide your business with the support & expertise it needs.
Book a free, no-obligation consultation at your premises.