28 July 2020
NetSupport Cloud Services
The world of information sharing and big data in business is evolving at a rapid rate, all thanks to information technology. We continually see the growth of CRM's, cloud software, marketing funnels and much more. In this rapidly growing sphere, it might sometimes feel like you may never catch up to bigger brands and companies. How are they targeting customer and gaining new suppliers and clients? A lot of this is through professional data retention and storage.
At NetSupport we offer our clients tailor-made cloud solutions that work for their business. You cannot run your business with old data storage methods and inhouse data storage and infrastructure can be quite costly and time-consuming to set up.
Outsourcing such requirement has many benefits, not solely storing large chunks of data. At NetSupport we work with our clients to give them a service that suits their business needs. Here is a brief look at just some reasons why NetSupport and the outsourcing of cloud solutions might just be for you.
Use what you need
Many people avoid purchasing cloud services. They may not understand how to use the services and the benefits it has for business. At NetSupport we work with you to provide you with the cloud space you need. You will not pay for unused space as your cloud systems are designed for your needs. You can use as much or as little cloud, as you need. At NetSupport there is no limit to how much data you can purchase.
Cloud services are cost effective
Purchasing new hardware can cost you a lot of money. As your business grows the need to collect and store data does too. In this case, NetSupport can provide the answer. You will not need to purchase new hardware every time you upgrade your system in the future. There is no need to clog your offices with the hardware you do not need.
Cloud solutions when run correctly can save you a lot of money, data is saved and easily accessible, edits and changes can be made on the go reducing the chances of mistakes being made. Errors can cost businesses money through lost time and increase payment to employees; cloud services reduce this greatly.
Greater Accessibility
By operating on a cloud service, you can access everything you need, wherever and whenever you need it. Have peace of mind by being able to access your business files whenever you need them through a secure and safe method.
Having a website and generating leads and customer data can be difficult. Massive traffic on your websites and apps can affect inhouse servers at a bad time. At NetSupport we make sure these issues do not arise and you can get to your data safely and securely.
Helps Improve Security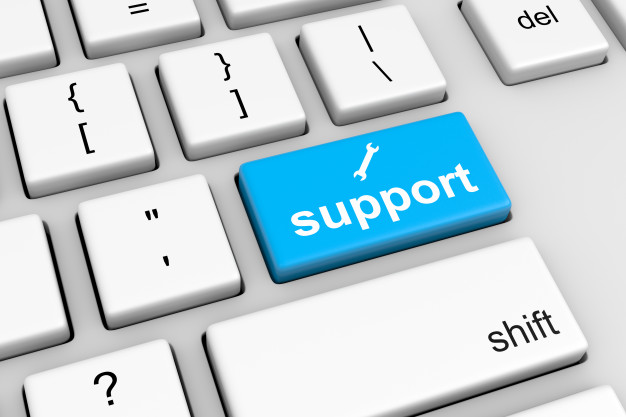 At NetSupport we strive to protect all our client's data. Outsourcing your security needs helps to avoid disastrous incidents such as we have recently seen with Twitter. Internal data losses and online attacks can be safeguarded against by moving your data to a cloud solution. Its possible to set up scheduled backups of data throughout the day, week or month ensuring you and your client's data is always safe and available.
NetSupport cloud solutions work against viruses, hacking, bots, and a whole range of nasty online items which may try to harm your business and client's data.
Helps Small Businesses
Data management is an issue for all businesses big or small. Customers, suppliers, employee data and taxes act are just a few data points that a business owner must worry about. By having a professional data plan and service within your business you can spend more time on the more important aspects of your business. At NetSupport we aim to provide the service to make your life easier.
Small business can take advantage of the service we provide and initiating them early in the life cycle of your business is always a smart plan. Cloud solutions such as HubSpot and Salesforce are some of the most recognized names in the cloud solutions sphere. But having a local business who knows your customers and will design a plan to work for your business swim what you truly need.
In the past, a smaller business could not afford cloud solutions as they were too broad-based and designed for specific functions. At NetSupport we design the cloud-based solutions for you and not the other way around.
Outsourcing small business functions has various benefits. Now that you have one lesser thing to worry about, you can put that time, money, and effort into other business parts.
Final Thoughts
Outsourcing your business functions is beneficial. You get more time to concentrate on making your business bigger, instead of investing times on mundane tasks that can be taken care of by an outside provider. Outsourcing saves you a lot of money and provides you with an opportunity to compete with more prominent firms effectively.
By understanding your IT environment we reduce your IT costs & headaches and provide your business with the support & expertise it needs.
Book a free, no-obligation consultation at your premises.