28 July 2020
Cybersecurity: Why You Need to Outsource IT Network Security
If you are social media savvy, you have probably heard of Twitter's current cybersecurity attack. The attack was a Cryptocurrency scam where unauthorized messages were sent from hijacked high-profile celebrity accounts. These messages stated that the celebrities, including Kanye West, Barack Obama, Joe Biden, Bill Gates, and Kim Kardashian, would double the amount of Bitcoin their followers sent them via their addresses.
The tweets spread like wildfire, reaching an estimated 350 million twitter users. Unfortunately, the hackers made away with a possible $100,000, in the few minutes, the tweets remained active.
Such attacks are not uncommon, especially for small and medium-sized businesses with less security infrastructure and know-how. That is why at NetSupport we offer our clients a range of security services to protect their online presence and data. We are going to briefly look at some of the reasons why it is beneficial for companies to outsource their security needs no matter what size the company is.
Inhouse or Outsourcing of Network Security?
An in-house IT security department is a favourable option for many businesses, but is it the best? IT and Network Management is not just about the safe transfer of company files and protecting client passwords—it is more than that.
A company's network security has many variables. You'll rarely find an employee that understands all the ins and outs of the tech world. The employee may understand IT's intricacies, but still have a lot to learn on the job. Growing businesses suffer complexities in their network security. Considering that and how overwhelming it can be for one person to keep up with all the latest technological developments, outsourcing IT network security is not just a viable option but also the best strategy.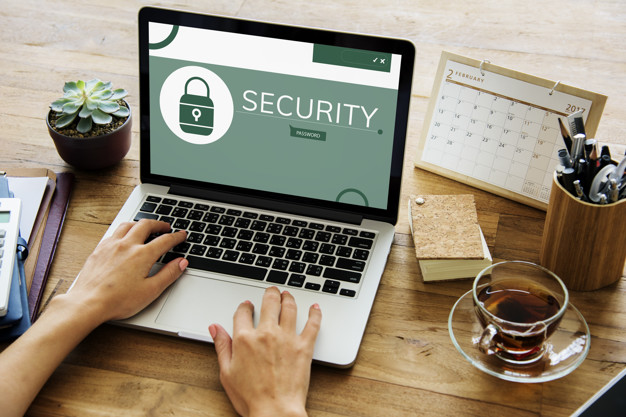 The Importance of Outsourcing IT Support Services
Since technology came into play, it has continually changed the scope of business and how company processes are undertaken. Entrepreneurs are investing in high-tech security measures in a bid to secure client data and safeguard their finances. Any vulnerabilities compromise the company's finances, reputation, and customer data.
The importance of outsourcing IT support can, therefore, not be over-emphasized.
Here's how.
There is only so much an in-house network security department can do. Most small and medium enterprises lack the necessary cutting-edge technologies to get their network security to desirable levels. By outsourcing IT solutions, small businesses 'kill two birds with one stone.'
For starters, they gain additional and enhanced security services to ensure the safety of the business. Also, they level the playing field by gaining access to high-tech security tools only large businesses can afford.
Apart from hiring experienced tech-savvy IT professionals, purchasing high-tech security infrastructures can be quite expensive. Besides, keeping up with the changing technologies and training employees can create financial constraints. By outsourcing, such costs are limited. Also, most IT support companies contain various plans that accommodate both fixed and variable costs. Thus, a company can choose to pay for IT services only as and when the need arises.
For a business to establish itself as a brand and remain successful, many processes need to run effectively and simultaneously. By outsourcing IT services, a company focuses more on its core functions, increasing productivity.
Guaranteed Security
IT support companies understand the risks of cybersecurity scams and data breaches. To them, there is no such word as 'too safe.' To guarantee the safety of their client's networks, they stay updated on the newest operating standards. Proper server audits, software updates, and ensuring their firewall is current are the measures taken to guarantee security.
These are some of the reasons why outsourcing IT network solutions is a great idea. Additionally, if worse comes to worst as is the recent Twitter scam, these companies are far from ill-equipped. Their team of professionals is familiar with disaster recovery, and using their high-tech infrastructures, can quickly salvage the situation.
By understanding your IT environment we reduce your IT costs & headaches and provide your business with the support & expertise it needs.
Book a free, no-obligation consultation at your premises.